The question of what to give a girl of 5, 6, 7, 8 years old for the New Year 2023 traditionally burdens the minds of mothers and fathers of beautiful little princesses on the eve of the winter holidays. The closer the cherished date, the fewer ideas in my head. Or, on the contrary, there are many of them, but half of them are no longer new, as they were used for other events. From our article you will draw fresh ideas and be able to pick up an interesting and original gift for a girl of 5, 6, 7, 8 years old for the New Year.
TOP 40 ideas what to give for the New Year 2023 to a girl
soft silicone light
Collection of logical problems
Drawing board with 3D effect
Animal phone stand
Thermo cup with cartoon character
Toy talking hamster
Magic kit
Scissors for creating curly paper applications
Toy sewing kit
Mug Snowman
animal mask
Monkey face backpack
Homemade fluffy socks with a New Year's ornament
Wrist Watch
electric scooter
Skates
Jacket-transformer
Long pillow with funny pictures or photos
robot dog
Home shadow theater
Sweet set of several jars of honey
Eco-bar of dried fruits, seeds, berries
Chocolate puzzles
Young lady's suitcase with jewelry and cosmetic bag inside
Stylist set
poster coloring book
Hike to the children's entertainment center
Set Young perfumer
Piggy bank with code
Glowing star map
Neon Light Rainbow
Sweatshirt with bright pattern
Swedish wall
Book about professions with pictures
Children's fitness bracelet
Game set My picnic
Acoustic system Panda
Lollipops Space
warmer toy
Night light with photos
What to give a girl 5 years old for the New Year 2023?
A children's set of hair clips and elastic bands. Do you want your daughter or granddaughter to look like a real little fairy? Give her a set of hair accessories in a beautiful colorful box. A variety of bows, figures in the form of fruits will help the girl to be different, but always irresistible.
A collection of toy figures of different dog breeds. Such an interesting gift to a 5-year-old girl for the New Year 2023 will help to remember the names and differences of the breeds of four-legged human friends. A daughter, younger sister or granddaughter will be able to "get" a certain type of dog for her beloved Barbie.
Children's backpack with sequins. A bright satchel will turn into a favorite thing – it is convenient to carry toys in it, store drawings. A girl will be happy to take such a backpack with her when she goes to her grandmother or on a trip. For a future first grader, this is also a good chance for self-expression.
A large set for drawing. Parents who have noticed a child's ability to fine art, we advise them to encourage such interest with appropriate surprises. A large set of colored pencils, markers, crayons – that's what an interesting gift for the New Year can be presented to a 5-year-old girl.
Game Set Create your pony. Sometimes it is useful to give the child the opportunity to create his own special toy. Such a set develops creativity, imagination, gives space for creativity. The set includes a assembled pony figurine, markers, a comb, a hairpin.
Plastic for modeling. Develops motor skills, imagination, perseverance. The material is very soft, divided into cubes of different colors. When baking, it hardens, which will allow the child to get an interesting decor or decorations.
A set for modeling hairstyles. A suitable option for those who want to give something useful to a 5-year-old daughter, granddaughter. Using different combs, beautiful hairpins and bows, the baby will hone the skill of creating hairstyles first on dolls, then on herself.
The very first encyclopedia. This book knows the answers to the questions that appear in the head of inquisitive princesses. An accessible language will help you quickly grasp the meaning of what is written. Colorful illustrations will complement the idea of the described object or phenomenon.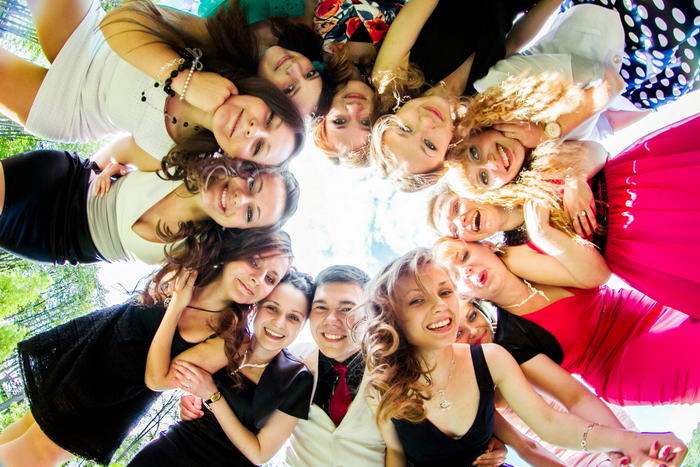 A game set of Letters and languages. For the New Year, a niece, a 5-year-old goddaughter can be given a set for a quick and understandable study of letters. The set contains plasticine, with which the child will be able to mold the first syllables and words.
Soft and beautiful kigurumi pajamas. Let the child transform into a mouse, a rabbit, a cat as soon as it's time to go to bed. You can not only sleep in these pajamas – it is suitable for costume parties and matinees.
Children's synthesizer. If the girl has demonstrated the ability to music, it is worth starting with such an instrument. On the synthesizer, the baby will be able to play heard and invented melodies, study the arrangement of notes, learn consonances.
A dollhouse. A large toy mansion under the Christmas tree will make the child feel like he is in the 7th heaven of happiness! What little princess would not want to settle her beloved Barbie in a cozy home with a bed, armchairs, several rooms.
Magnetic constructor for carousel assembly. A girl no less than a boy will be attracted by the process of creating something interesting and grandiose. Magnetic parts are well attracted to each other by the right sides, so the child is unlikely to get confused.
What to give a 6-year-old girl for the New Year 2023?
A good gift for a 6-year–old girl for the New Year is the thing she dreams of. Each child has its own character, and it also needs to be taken into account. For example, creative kits, coloring books, albums are suitable for a baby who is characterized by perseverance. A sociable child will be happy to get a toy that you can play with your girlfriends. Here's what we recommend to give a 6-year-old girl for the New Year:
Magnetic book "Outfits for girls". As soon as the child opens the lid, a special world will open up in front of him. In the box, the girl is waiting for a magnet with the image of a doll, as well as many parts from which to assemble outfits. Every day such a doll will be able to dress in something new and even change the color of her hair!
A light tablet for drawing. Here is something original you can give for the New Year to a 6-year-old girl who loves to draw. Such a device will expand its capabilities in the visual arts. The light-absorbing layer of the tablet serves as a convenient canvas for drawing on which pen-flashlights are provided. The girl will be able to depict any figures and patterns.
A set of puzzles. A great remedy for boredom on frosty evenings when a blizzard is blowing or just if you wanted a variety. It is interesting to collect puzzles alone, in the company of girlfriends and with parents. To make it interesting for the child, choose puzzles on his favorite theme – with cartoon characters or fairy tales.
A set for experiments. A useful New Year's gift for a 6-year-old girl will be a model of the solar system, which will help to understand the principles of the change of day and night, seasons. The Chemical Detective kit will give an idea of physical phenomena and simple chemical reactions.
A children's bag with a bright unicorn. The popularity of unicorns is growing, so little princesses will gladly accept as a gift a thing with the image of this fabulous animal. A handbag with a unicorn is not just an element of style, it has several pockets that close with a zipper, where it is convenient to store a notebook, pencils, small toys.
Children's cosmetics. Children always imitate adults: boys – dads, girls – moms. That's why a 6-year-old daughter can be presented with a set of safe and useful cosmetics for the New Year, which includes: moisturizing lip balm, gloss, shadows, nail polish. She will be very happy with such a surprise, because now she will have her own magical means to create a beautiful image.
Apparatus for making cotton candy. To enjoy your favorite yummy, now it is not necessary to attend city holidays or go to the circus. The child will be able to prepare cotton wool with your help, using a miniature plastic device with a bowl and a heating element. It takes only 3 minutes to cook.
A children's camera. Here's what you can give to a 6-year-old goddaughter, niece for the New Year 2023, spending a little money. A child's camera is a copy of a real camera. He knows how to take pictures, add funny frames – he is completely ready for the needs of a small photographer. The child will even be able to change modes (gray, negative, black-and-white, sepia).
Wooden designer Set of doll furniture. Miniature structures in the form of lockers, tables, chairs will bring joy to an inquisitive girl. Now your favorite doll will have a full-fledged kitchen set, an equipped corner in the bedroom and living room.
Nightlight-projector of the starry sky. Creates a real magic on the walls of the room. Such an interesting gift can be presented for the New Year to a 6-year-old daughter, granddaughter, who are still afraid of the dark and cannot fall asleep alone. Images of stars of different sizes will distract the child from fears and calm him down before going to bed.
Wireless microphone-karaoke. Parents of small talents should take care of this gift, whose voices almost constantly sound like a pleasant song in the house. To use the device, you only need a smartphone or tablet. The microphone is connected to them on the principle of a Bluetooth speaker.
A set of children's makeup. With such a working arsenal at her disposal, the baby will easily make her image mystical for Halloween or magical for the New Year. Having received this set as a gift, the child will easily turn into a sorceress, elf or witch. After the end of the holiday, the makeup is easy to wash off with water.
What to give a girl 8 years old for the New Year 2023?

A New Year's gift to an 8-year-old girl should be creative, unusual and memorable. Children are always looking forward to the winter holidays with joy and impatience. You can't disappoint them with trinkets. Here's what we offer to give a girl 8 years old for the New Year 2023:
A projector for a smartphone. It projects a picture well and transmits sound. With such a device, the girl will be able to watch her favorite videos like in a movie theater. Do not forget to add this gift to a girl of 8 years old for the New Year with a popcorn machine.

Pillow with a photo. How much joy will a thing decorated with pictures of your favorite characters or pictures bring! Such a pillow will take a special place on the bed and give you strong dreams.

The gift box is Magical. An interesting set in which the little princess is waiting for delicious natural chocolate, a jar of marmalade and a notebook with a Unicorn. Eating sweets can be stretched for whole holidays, and a notebook can be used as a receptacle for your secrets.
The Galaxy pendant. Do you know what interesting things you can give an 8-year-old girl for NG 2023 if she is interested in jewelry? Even if the little princess is indifferent to her mother's trinkets, such a pendant will receive her attention. Inside it is a small universe, with galaxies and planets, which fascinates even adults.

A mug with a lid and a spoon with a cat's face. A beautiful ceramic cup of bright colors will appeal to your beloved granddaughter and daughter. The child will be proud of this thing and will want to drink tea only from it.

A prefabricated music box. It is not difficult to assemble, but as a result you will get a thing that will instantly create a festive atmosphere. The box can be decorated with figurines of small animals that dance around a fir tree.

Lava lamp. It is used as a lamp and a relaxer. It will add more bright colors to the child's room, lift the mood. Will be honored with delight from friends and girlfriends.

Children's terry bathrobe. How nice it is to wrap up after water treatments in a soft and warm bathrobe. Such a thing will warm you up when it's cool in the apartment. A granddaughter, daughter of 8 years old can be given a robe with an embroidered name.

Glowing ugg boots. Warm shoes should not only warm, but also attract attention! Dull gray days and long nights need to be diluted with something bright, and cool UGG boots with LED lighting are well suited for this purpose. Now the daughter will not have to beg to dress warmer, she herself will want to add such a bright touch to her image.

3D pen. A creative child will like it: in this case, both the process and the result bring pleasure. Finished volumetric products can be used as a decoration for a children's room or toys.

Teapot for Elephant tea made of food grade silicone. A cool inexpensive gift for a girl for NG 2023. The bright elephant figurine beautifully harmonizes with ceramic and porcelain cups. It will help to drink tea with a good mood, will not let the tea leaves seep into the drink.
A set for making chocolate. Sweets are not only pleasant to eat, but also to cook! Of course, the child will need your help, but how many emotions the process will give. Pour a mixture into molds in the form of animals and geometric shapes and after waiting a couple of hours, you will get a beautiful and useful product.

With such a stock of interesting gift ideas for a girl for the New Year 2023, you will be able to prepare a surprise that will not disappoint the little crumb. Show imagination, fulfill the dreams of your children, because they are waiting for special presents from Santa Claus.